The ABA exists to connect and enable churches to impact communities for the growth and advancement of the kingdom of God in Alberta and the world. Learn More
Upcoming Touching Base
Tuesday, March 21, at 2:00pm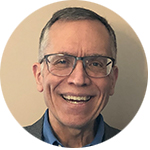 We are excited that this Touching Base will be facilitated by Dr. Harry Kelm, NAB Executive Director, along with the entire NAB Executive Team:
Stu Streeter, VP of Ministry Advancement & Church Multiplication
Kerry Bender, VP of International Missions
Wayne Stapleton, VP of Cross-Cultural Engagement & Emerging Leader Engagement
Cam Roxborough, VP of Missional Initiatives
Richard Brown, VP of Ministry Support, CFO
This will be a unique opportunity in your ministry agenda. Please feel free to invite whomever else might be enrighed to participate.
ZOOM LINK
Touching Base
See past TB's below. Touching Base is an monthly 'online' gathering, on the 3rd Tuesday of each month (from 2:00-3:00 PM), to connect ABA pastors with one another as well as with a pertinent matter of ministry to discuss.
Upcoming ABA Events Details
Mark your calendars for these great events coming up.
2022-2023 ABA Calendar of Events
ABA Book Announcements
Published books by ABA Pastors
Pastors in the ABA are publishing some books. Go to Resources dropdown menu to find Book Announcements. OR click here.