This event has already occurred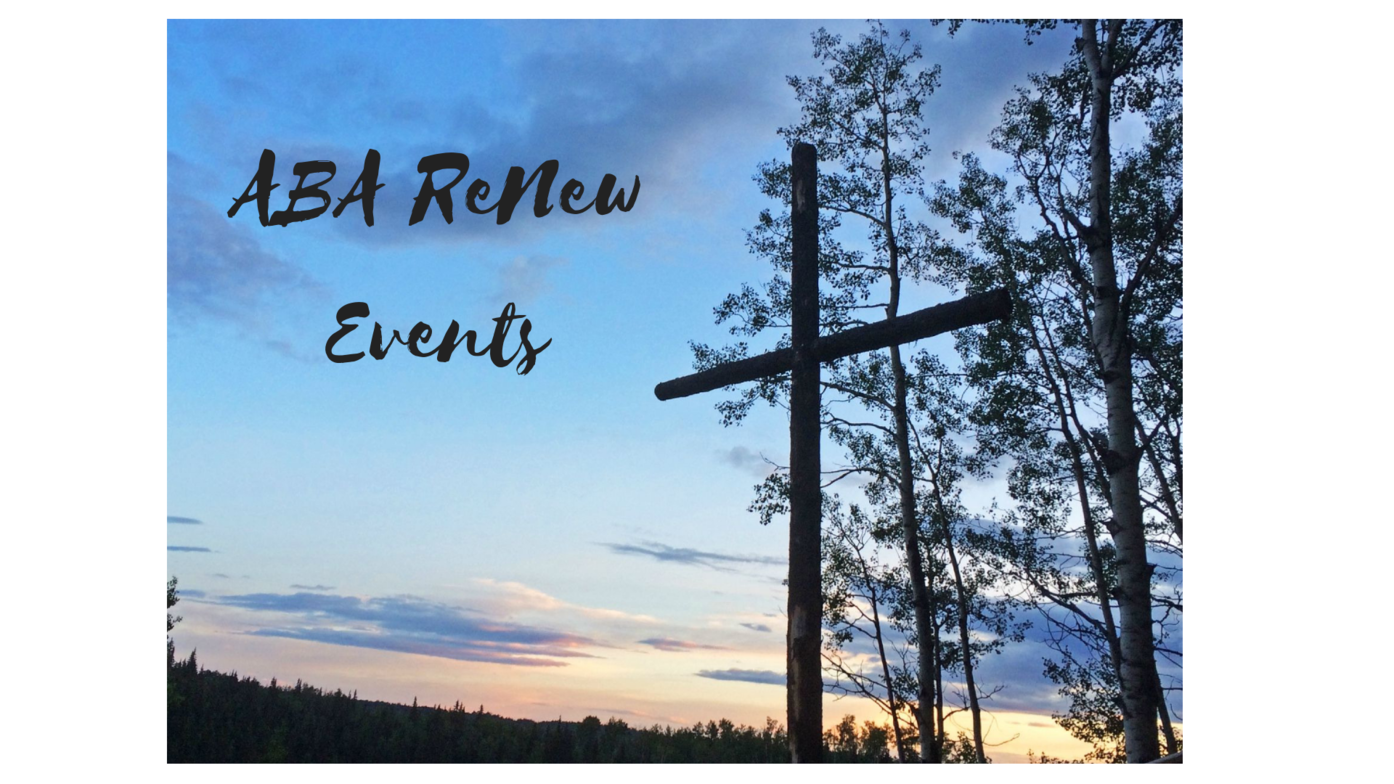 Save to your Calendar
Fall 2019 ABA ReNew
GAP YEAR?
For some time, particularly since the closure of Taylor University College, there have been numerous discussions surrounding the merit and feasibility of some version of a 'GAP YEAR' to enhance the discipling/leader development of young adults in the ABA. At the 2019 Spring ABA 'Pastors' Connection' events (last May), in both Edmonton and Calgary, this conversation was opened up to all ABA pastors. Following that, an ABA prayer/planning team met to explore next steps regarding the possibility of a 'gap year', after which a small ABA working team crafted a 'Purpose & Values' document pertaining to a potential 'gap year'.
The agenda for the upcoming ReNew Gatherings, is to continue this important conversation with lay leaders and pastors together. This is an intentional "listening" event with the simple desire to see what, if anything, could happen as we continue praying and talking about this together.
After reviewing the 'Purpose & Values' document (download attachment below), some key questions to get our discussion started will include: ·
What would identify as the most interesting/appealing/important/exciting aspect of such a 'gap year' opportunity?
What seems unclear/unnecessary about such a 'gap year' opportunity?
What would you suggest might be the greatest challenge for someone participating in such a 'gap year' opportunity?
Do you know of someone who might be interested and/or likely to be part of such a 'gap year' opportunity?
What would you identify as the greatest determining factor as to whether or not someone might be part of such a 'gap year' opportunity (i.e. perceived need, life-timing, finances, external pressures, etc.)?
How likely would it be that your church would ever be part of such a 'gap year' opportunity? (Extremely – Very - Moderately – Slightly - Not at all)
This is an opportunity for us to freely share together. Please come prayerfully prepared with your thoughts/concerns/questions/vision surrounding this important conversation and let me know if you have any questions leading up to it.
Fall 2019 ReNew Event Dates & Location
Tuesday, November 12th - Lethbridge @ Park Meadows Baptist Church, 2011 15 Avenue North
Wednesday, November 13th - Calgary @ Renfrew Baptist Church, 1204 Renfrew Dr NE
Thursday, November 14th - Trochu @ Trochu Baptist Church, Alberta St. & Poplar Ave
Tuesday, November 19th - Edmonton @ West Meadows Baptist Church, 9333 - 199 St
Thursday, November 21th - Valleyview @ Emmanuel Baptist Church, 4914 49 St
Evening Details
Meal is served at 5:45pm. Program starts at 6:30 and will finish by 8:30pm.
Please register by emailing Andrea at

[email protected]

, or Call or text 780-438-8852.
Indicate the LOCATION you plan to attend and if you will NOT be present for the meal.