Celebrating the Life of Jim Leverette
Celebrating the Life of Jim Leverette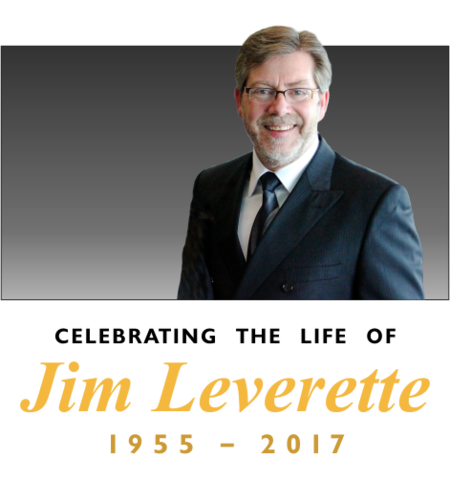 The memorial is still able to be viewed. See link below.
In the Scriptures we read of a day when King David was visibly shaken and sad of heart, as a distinguished warrior had been killed. He turned to his servants and said:
Do you know that a prince and a great man has fallen this day in Israel? (II Samuel 3:38)
As we are coming to terms with the sad reality that Jim Leverette, a great man among us, has passed away, we want to inform you of plans to celebrate his life at a memorial service on Friday, December 29 at 2:00 PM. The service will take place at McKernan Baptist Church (11103 - 76 Avenue NW, Edmonton).
While we all continue to journey 'through the valley' during these days of Christmas, we take comfort in the truth of Immanuel, that "God is with us." We have sensed His presence in the many expressions of sympathy and care – thank you for your love and support.
Please continue to pray for Jim's wife Cheryl as well as their family and extended family.
DATE: Friday, December 29, 2017
TIME: 2:00 PM
LOCATION: McKernan Baptist Church (11103 - 76 Avenue NW, Edmonton)
*Please note that this memorial service will also be 'live-streamed'.
Click here to view Jim Leverette's Memorial Service at 2:00pm MST